Posted on June 12, 2019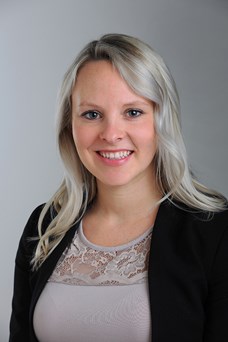 Linzie Talboo
Communica is pleased to introduce our new Account Executive, Linzie Talboo. Prior to her time at Communica, Linzie worked as the Director of Marketing and Client Relations for a Chicago-based law firm. After moving back to the Toledo area to be closer to family, Linzie began looking for a company with growth opportunity and a great culture that would allow her to use her previous agency and marketing experience.
She is thrilled to have landed at Communica, where she is responsible for managing and supporting client projects while also growing long-term agency relationships. Linzie said, "It's been great getting to know the people who make up Communica and learning about all the different areas of expertise and unique backgrounds that our team has."
In her free time, Linzie enjoys cooking, reading, trying new wines, spending time outdoors and living the Michigan "lake life" in the summertime. She is also busy preparing for another new role that is coming soon for her and her husband: becoming first-time parents this summer.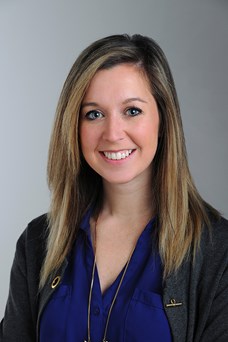 Katie Reinhart
Katie Reinhart joins Communica as a B2B Media Buyer. After working as a Senior Marketing Manager at the Blade, Katie chose to make the move to Communica because of the agency's reputation and "amazing costumes at AAF events." As a B2B Media Buyer, Katie works with media and publications around the world to build brand awareness and lead generation opportunities for Communica clients who market to other businesses.
Katie says the energy at Communica is her favorite part of the job. She said, "It's not every day that you find a place where everyone collaborates and works together to help each other."
When she's not trying to keep up with her wild toddler, Katie keeps busy by chasing her daughter from sporting event to sporting event and running her own business.