Posted on November 2, 2017
After much anticipation from the Toledo area community, Renaissance Toledo Downtown Hotel opened their doors to the public on Wednesday, August 2, 2017. The Renaissance brand is known for immersing itself in local culture. Once you step into the front door, it's evident that they've done so.
Renaissance Toledo Downtown Hotel is owned by First Hospitality Group, Inc. (FHG), a nationally recognized hotel management company based in Chicago. The interior design is inspired by Toledo's history including references to Jeep and our automotive legacy, our "Glass City" culture and M*A*S*H. The Renaissance offers 12-stories comprised of 241 guest rooms, and destination restaurants—Brim House, on the first floor with classic American cuisine and an open kitchen, and The Heights, a rooftop bar and small plates restaurant offering sweeping views of the Maumee River.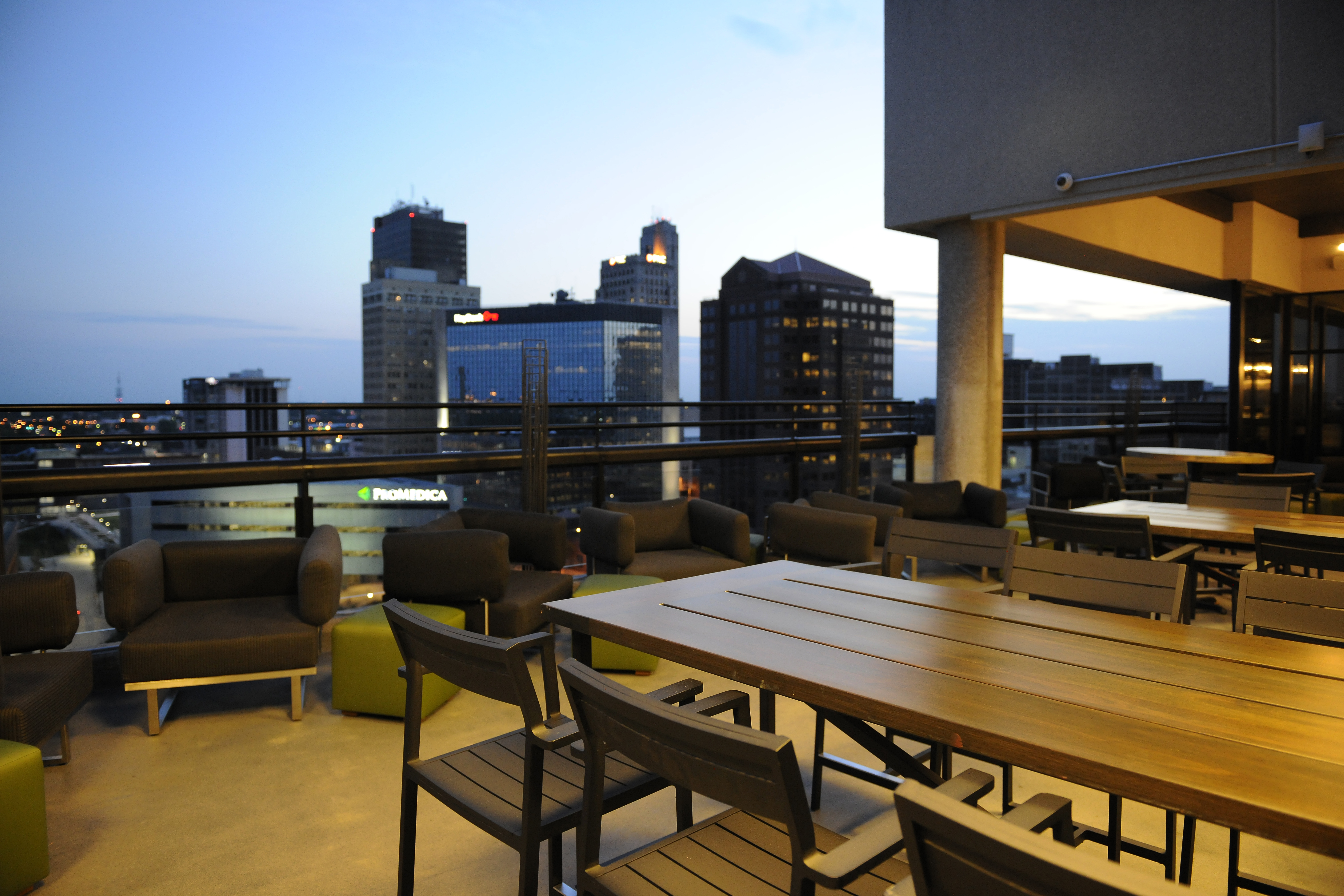 Communica began seeding curiosity about the hotel many months before it was open. We created engaging posts to social media that allowed our audience to see the entire construction journey, from start to finish. The hotel was taken down to the studs and completely rebuilt, so allowing our audience to preview "not-so-perfect" moments was crucial in building momentum for the grand opening. By capturing photos and videos of furniture being unpacked, lighting fixtures being installed and finishes being applied, the hotel became the storyteller.
Communica also works with carefully chosen social media influencers and bloggers to help bring the hotel's story to life through their unique and locally connected perspective. By giving influencers exclusive tours and experiences before the hotel was open, we were able to tap into their highly engaged audiences, who eat, sleep and breathe Toledo. We have continued to work with these influencers on different stories and experiences to ensure that Toledo stays in the loop with all that Renaissance Toledo Downtown Hotel has to offer.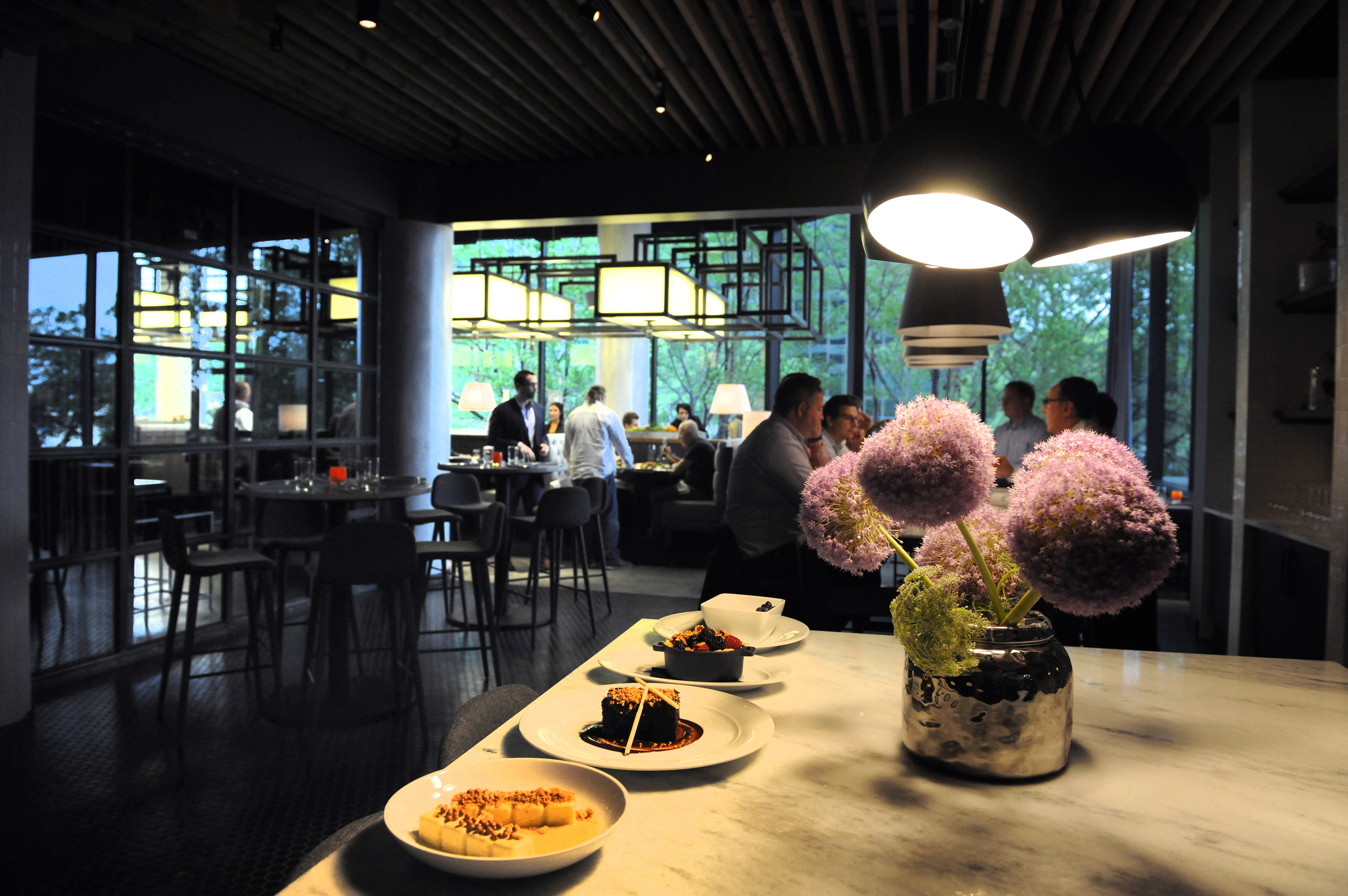 From a public relations perspective, our team works to write and distribute press releases, secure spots on morning shows, and use our relationships with local media in order to curate relevant stories. One of our favorite morning show segments was one where Chef Aaron Lawson visited WTOL and prepared one of his favorite dishes live.
After working with Renaissance Toledo Downtown Hotel for a few months, Communica was approached to partner with nationally acclaimed restaurant group, Concentrics Restaurants, to position their new destination restaurant, Brim House, and rooftop bar, The Heights, at a local, regional and national level. These restaurants are located on the first and 12th floors of Renaissance Toledo Downtown Hotel.
Communica implemented a strategic combination of media relations and community outreach strategies in order to build local engagement and excitement for these venues, while raising awareness with trade and travel publications.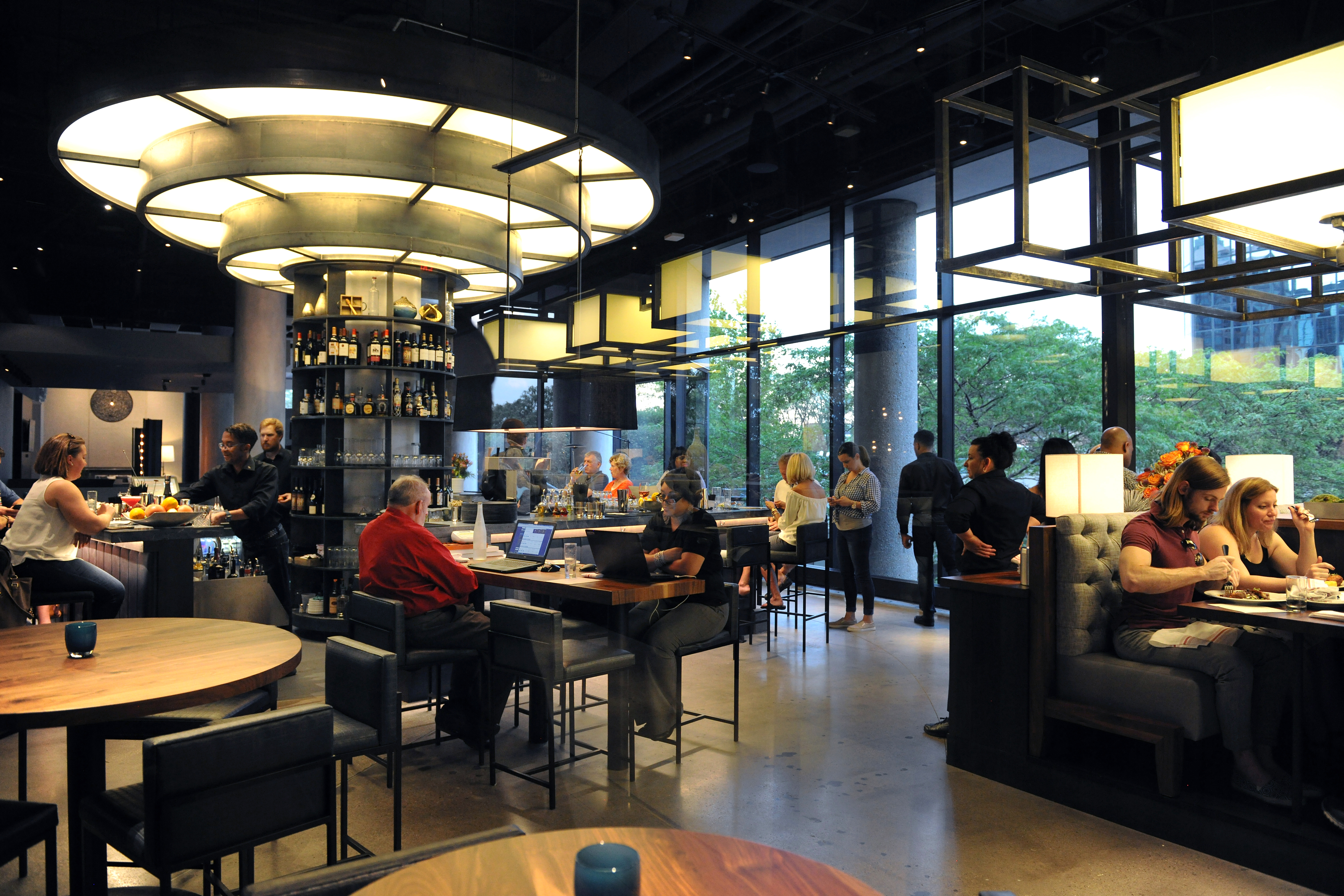 Before each establishment opened, Communica planned and executed special media dinners and cocktail parties where key reporters and social media influencers were invited to indulge in carefully crafted menus that aimed to give them a broad taste of the cuisine. These media previews grew relationships that resulted in many positive and informative stories being placed in the news surrounding the restaurants' openings.
Communica also built and runs all social media channels for both restaurants, telling brand stories from an insider's perspective. We have crafted sustainable local audiences, identified targets and segments, seeded interest through intuitive experiences such as a Solar Eclipse Party social media photo contest, and built awareness through creating event pages, hash-tags, daily updates, video teasers and implementing a highly engaged response strategy.
Working with the Renaissance Toledo Downtown Hotel as well as both restaurants, Brim House and The Heights has been immensely fun, and rewarding. We look forward to continuing our efforts, and elevating these establishment's visibility to their highest potential. They truly care about the community, and bringing Toledo residents special experiences that resonate with them. Toledo is lucky to have gained such a gem.