Posted on November 2, 2017
On June 15, The Downtown Toledo Improvement District (DTID), Destination Toledo and the Toledo Regional Chamber of Commerce launched the Downtown Outdoor Refreshment Area (DORA). DORA allows alcoholic beverages to be carried outside, from bars and restaurants, if customers stay within the boundaries of the refreshment area.
Communica created the brand and worked with the sponsoring organizations to launch DORA. Once the brand was established, elements were created that included the DORA cups, indoor and street signage and collateral material. Communica also handled media relations for the press conference at SeaGate Centre.
Social media was also buzzing about DORA. In June alone there were 5k new sessions on the Downtown Toledo website DORA page with people 25-34 being the most active, followed by those in 35-44 age range. The Facebook post announcing DORA reached more than 63,000 people. Other cities with outdoor refreshment areas have seen a beneficial increase in tourism, with repeat visits, since developing their outdoor refreshment areas. Social media is helping to spread the word.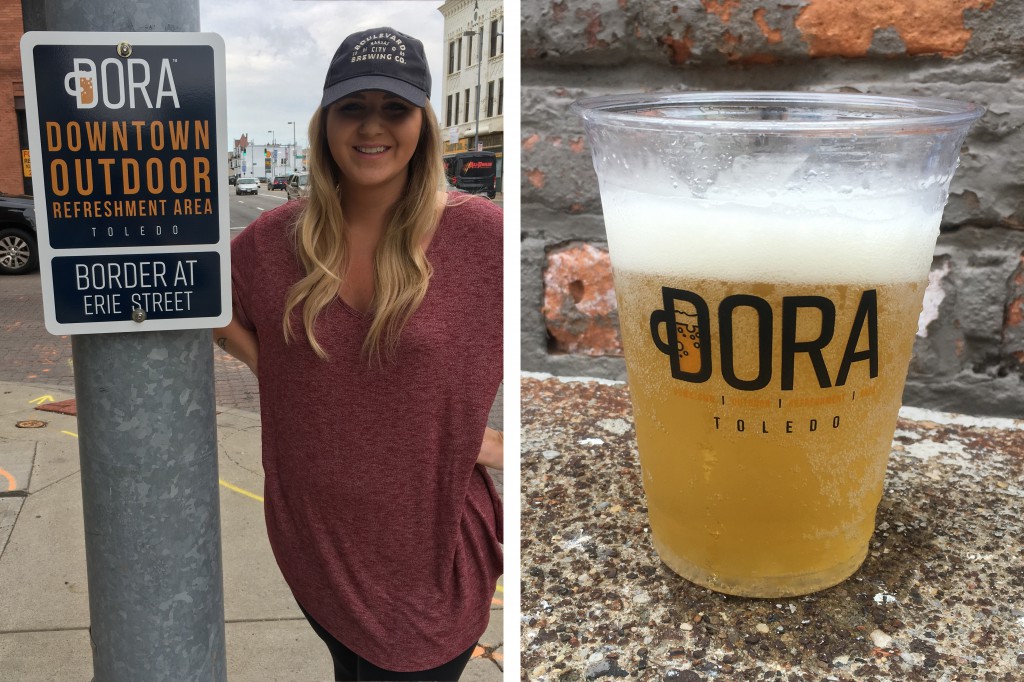 The addition of DORA to downtown will allow everyone to enjoy their beverages as they stroll our downtown streets within the district. It will encourage workers to stay after their workday is complete or allow residents a unique experience within their neighborhood. There are 24 participating restaurants, pubs and entertainment venues in the district.
Other organizations who collaborated with DTID and Destination Toledo to bring DORA to fruition are the Toledo Regional Chamber of Commerce, the City of Toledo Police Department and the City of Toledo Transportation and Facilities Department.