Posted on September 30, 2016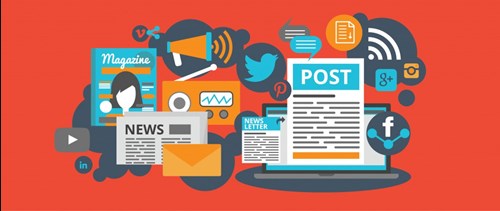 A strong customized strategy is essential in media planning and buying. For Communica, this means blending traditional and digital media, and utilizing an integrated strategy and data insights to develop an informed approach. For our clients, that means a consistent brand experience and engaged audiences across all media channels and marketing platforms.

Research data, audience insights and activity reports (competitive brand reviews, Google analytics and website SEO), all inform a collaborative strategy that considers each element of a campaign; predictive marketing and sales tactics, real-time/social media and public relations.

A strategically integrated media approach, with objectives and measurement, ensures that our plan will not only reach the right people, but also build and support long-term audience engagement. Reaching a more qualified audience creates stronger connections and strengthen your brand, reputation and thought leadership in a market or industry.

Technology continues to evolve platforms and marketing solutions with connected devices and online tools that spark our ability to fuel innovation and offer creative ways to separate your brand from the competition. Customers are also constantly looking for relevance from marketing and advertising. Messages that feel personalized get and keep attention. To increase brand recognition and sales it is important to reach the right target audience across multiple platforms and touch points (i.e.: digital behavioral targeting, mobile apps, social media, webinars, event sponsorships, lead generating components, native advertising, paid content and data/information, etc.) with higher frequency and more relevant content.

An integrated media strategy is critical to making this happen. It's all about getting results from sophisticated targeting and optimizing the exposure to the right audience with the right message at the right time.

Do you want to gain attention and increase brand awareness? We can assist you in developing the right media solution and obtaining a greater return on investment of your media dollars.