Posted on July 30, 2018
Alexis Woody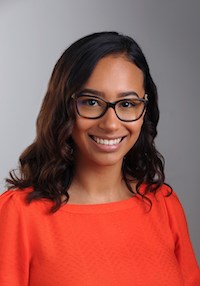 Communica welcomes Alexis Woody, Social Media, Communications Coordinator to the team. Alexis is a soon to be graduate of Bowling Green State University and was a full time intern at UA Local 50, the Piping Industry of NW Ohio, before joining Communica.
She first learned about the agency through a networking trip with BGSU's Public Relations Student Society of America during her freshman year in college. It was Communica's collaborative atmosphere and diverse clientele that impressed Alexis and she says "I knew that I wanted to work here someday." Fast-forward to spring break of her senior year when Alexis reached out to Communica in hopes of getting feedback on her portfolio, which resulted in her new position.
In her role as Social Media, Communications Coordinator she handles social media and public relations communications for a variety of clients. Alexis enjoys traveling and spending time with family and friends. She also plays the violin.
Jon Meerdink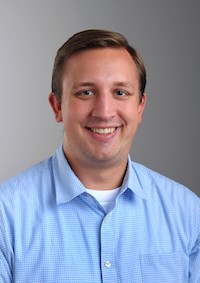 Jon Meerdink is the new Content Specialist at Communica. He brings a diverse work history as the previous Internet Communications Manager for Indiana University Press in Bloomington, Indiana. Before that, Jon was a radio news anchor and reporter in Milwaukee, Wisconsin.
Jon and his wife, Liz, moved back to the Toledo area to be closer to family. He says he chose to work at Communica because, "It allows me to use all of my skills—writing, internet marketing, journalism, and media production—in a really interesting way." In his role as Content Specialist, he helps our clients with their writing needs—content strategy, content generation, proofing, etc.
Naturally, as a Wisconsin native, he's a big fan of the Green Bay Packers and runs a website (ThePowerSweep.com) and podcast (Blue 58) dedicated to covering the team. He also enjoys reading, trying new restaurants with his wife, checking out new movies, and exploring the Toledo and Perrysburg area.
Stephen Francis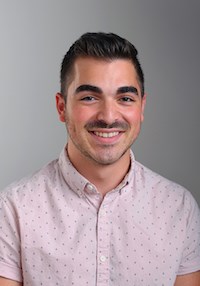 Communica was delighted to have Stephen Francis as a Graphic Design Intern this summer. Stephen is originally from Toledo and attends Kent State University where he returned to begin his Junior year. He is majoring in Visual Communication Design and minoring in Marketing and User Experience Design.
An internship with Communica appealed to Stephen because of the opportunity to use his creativity in the work he would be asked to do. During his time with the agency, he created and resized ads for clients and updated the Communica website. He also had the opportunity to work closely on the development of materials for the Marathon LPGA Classic. Stephen said that he really enjoyed learning about all the work that goes into, and how many moving parts are required, to develop and run a successful campaign.
Outside of school and graphic design, Stephen enjoys running and being outdoors. He also loves to draw, paint, hang out with his friends and meet new people. He's a self-proclaimed avid Pokémon GO nerd. He loves to go to art museums to explore art.